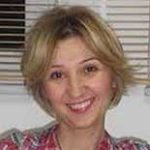 Founder | Senior Psychologist Kadriye Ozpiranga Yurut
Born in 1972, Kadriye Ozpiranga Yurut attended Hacettepe Universities Department of Psychology and graduated in 1994. Later on, she received her Post-Graduate degree at Marmara University, Faculty of Communication. After receiving her degree she began her work in the clinical and educational fields of her major.
As a result of the education she underwent, she was part of a number of tests and implementations, including Gestalt Psychotherapy and Behavioral Therapy.
After beginning to work with children with special needs in 2001, she founded Beyaz Degisimler Special Education and Rehabilitation center in 2004, where she continued to work in this field. Since this date, she has continued to work in the areas of special education and pre-school education in schools she has founded.
In 2011 she has received her "Medical Application of Psychology" License and earned the Title of Clinical Psychologist.